Our Results
Hand and microsurgery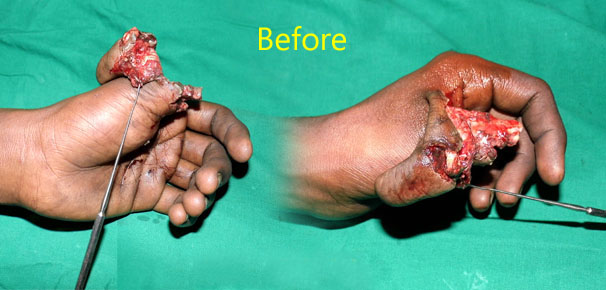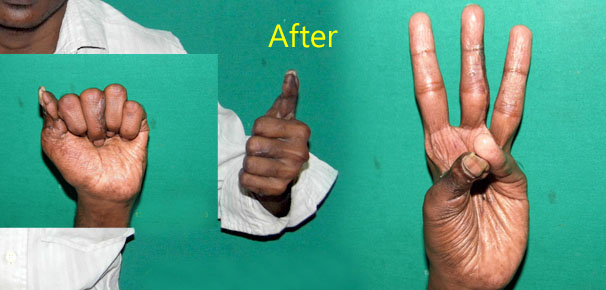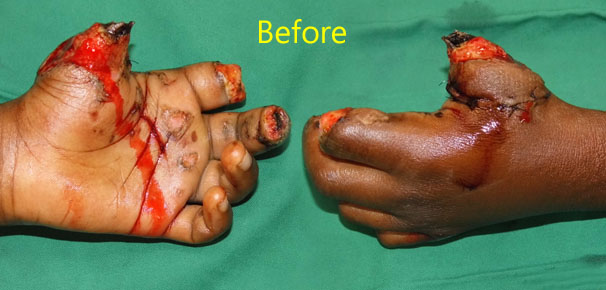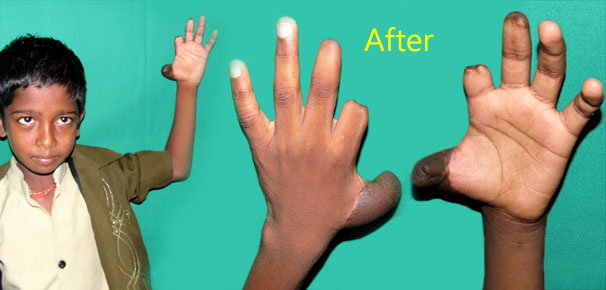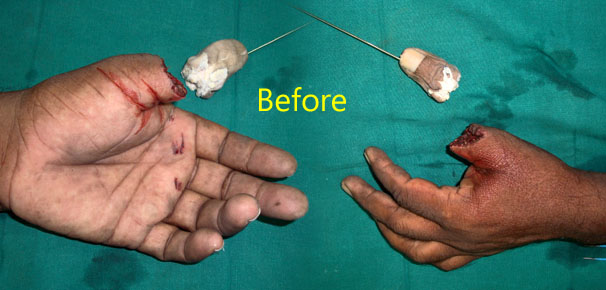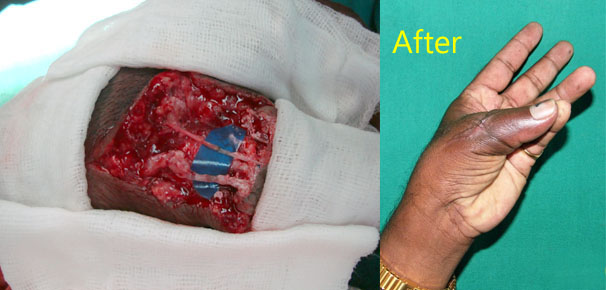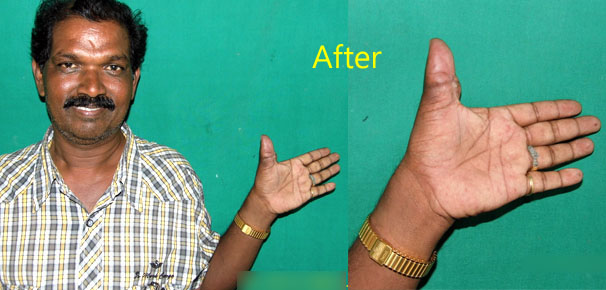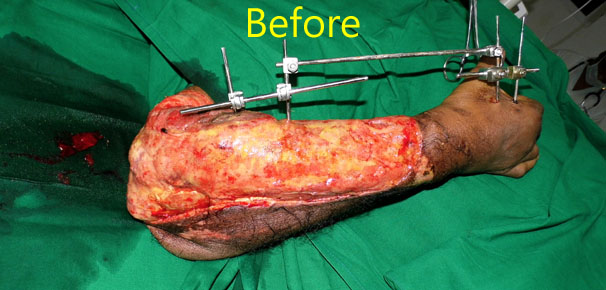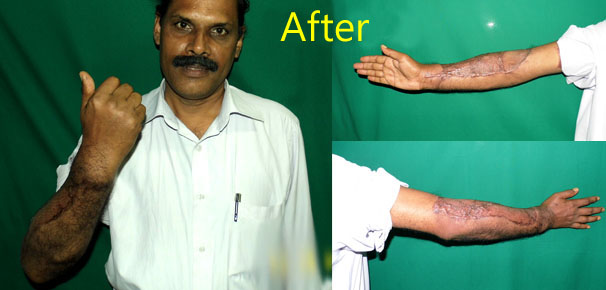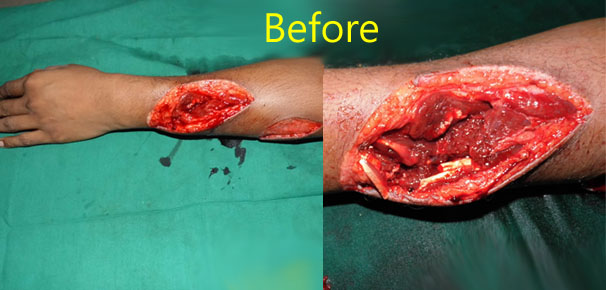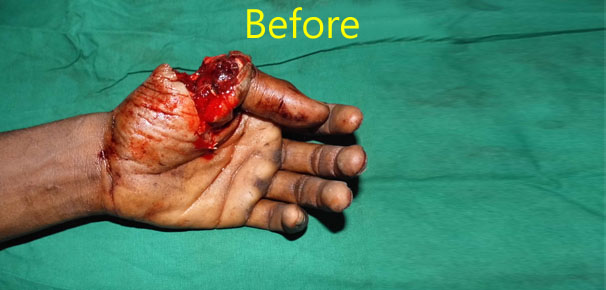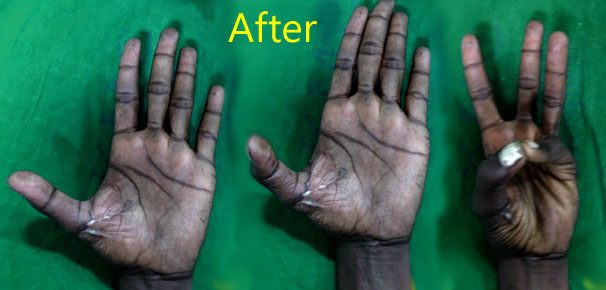 Late post operative video, showing perfect recovery in a software engineer with a complete cut of all extensor tendons. Watch the video till the end. His pre op photographs can be seen in the Hand and Microsurgery section.
Hand surgery is one of the most challenging branches of plastic surgery, with good results possible only with technical perfection and rigorous therapy. We offer a 24 hour hand injury service under the stewardship of Dr.S. Skanda, who has been trained in one of the best centres in the country, namely Stanley Medical College. Major microsurgical procedures are performed on a regular basis, with successful replantations being done where the blood vessels are less than 1 millimetre in diameter! Our experience runs into several thousands of cases, varying from the simplest of hand injuries to mangled and amputated extremities. We also offer a wide variety of procedures for correction of hand deformities( elective procedures ) covering the entire gamut of hand surgery. Some of the pictures shown below may be visually disturbing. But the end results are there for everyone to see!
Our patients are our trophies. We do not use photoshopped/airbrushed images. The photographs displayed are the sole property of Dr. Skanda. We display our own results, not those of other surgeons or from the internet.